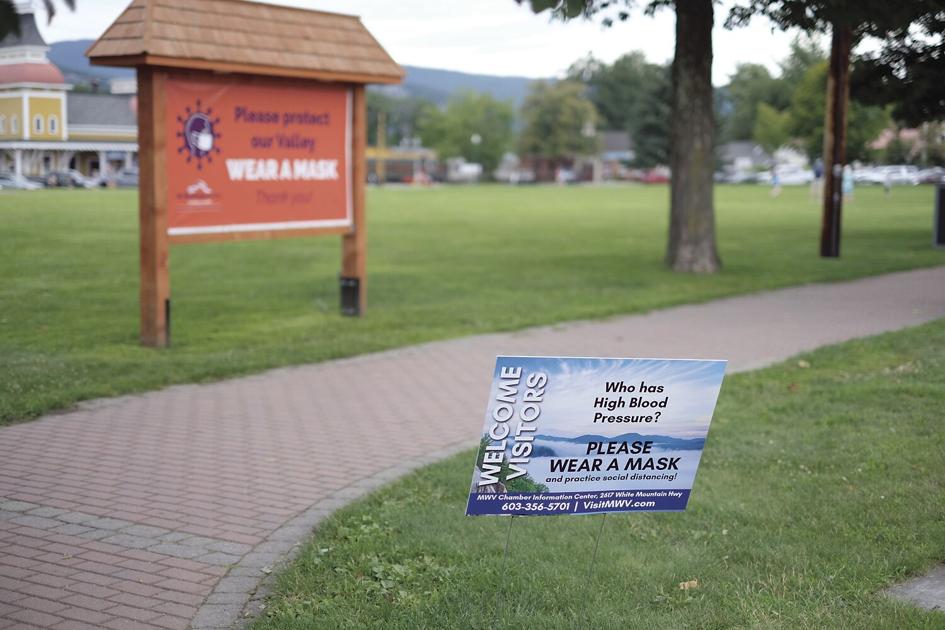 Selectmen seek sense of urgency on restrooms | Local News
CONWAY — Selectmen say there's interest in getting public restrooms installed in North Conway Village, and among the ideas they discussed was locating the facilities underground.
In his town manager's report, Tom Holmes shared with the board last Tuesday a proposal for hiking fees for special event permits to help cover the cost of porta-potties at Schouler Park. He also plans to draft a parking fee proposal.
"Where are we with getting together porta-potties and bathroom facilities in North Conway Village?" asked Selectman Mary Carey Seavey.
Holmes replied he didn't think there would be a warrant article this year.
"I think what's happening now is we're going to try and convince North Conway Business Association to handle their own sanitation issues on the promise that we will be bringing forward permanent facilities and other bonds or something like that," said Holmes, who added he isn't planning on moving forward with a bond this year.
Holmes told the Sun in an email last Thursday that a committee might be formed to study the issue prior to the end of the current budget cycle, which ends in April. In terms of what they might come up with, it's too early to tell, he said.
Three locations have been most frequently mentioned as possible sites for public restrooms, Holmes told selectmen Dec. 14.
One is where the porta-potties were last year in Schouler Park; one is on a "small wedge of land" near the North Conway golf course; and the third is at the Depot Street Parking lot, a location that would require sacrificing a few parking spaces.
Selectman John Colbath said providing public facilities isn't just a town problem, it's also a business problem, and noted there are a number of privately owned buildings that would be suitable as well.
"I never want to see a portable bathroom in Schouler Park," said Colbath.
Selectman Carl Thibodeau then asked about putting the facilities underground, and Colbath said he would be open to looking into the "feasibility" of that idea.
"I'm not at this point opposed," he said, adding, "I'm opposed to anything tacky above ground that's a bathroom in the park."
Thibodeau said he would try to gather some photos of underground facilities as examples.
The Sun asked Thibodeau about his idea.
"They are very popular in Europe — there are some in Quebec City near the old city," said Thibodeau in an email Thursday. "All you see is a fence surrounding the staircase leading down to it. Usually they plant flowers or shrubs around that and they look pretty nice. It would be interesting to get a cost estimate for one in a corner of the park."
Selectman Steve Porter said also opposes porta-potties in Schouler Park and suggested that perhaps that some land near the Ski Museum could be used, but Holmes and Seavey said that spot would be too busy and the restrooms would still be visible.
The Sun asked if the town should have a warrant article asking for seed money to get the project going.
Colbath said North Conway is a resort area and needs to accommodate people. He said people from local government, businesses and the precinct need to put their heads together and resolve the issue.
Seavey said she wasn't interested in having a town warrant article to ask for money to study the issue. She said people with a "vested interest" need to "step up to the plate and do something about it."
Seavey likes the idea of getting town officials and the business community together to discuss the issue.
"I know you've been really busy, Tom, and I can appreciate that, but we can't put this off much longer because summer is going to be upon us," said Seavey to Holmes.
"Something's going to have to be done before the summer. We need to have a long-term plan in place to get bathrooms in North Conway Village."