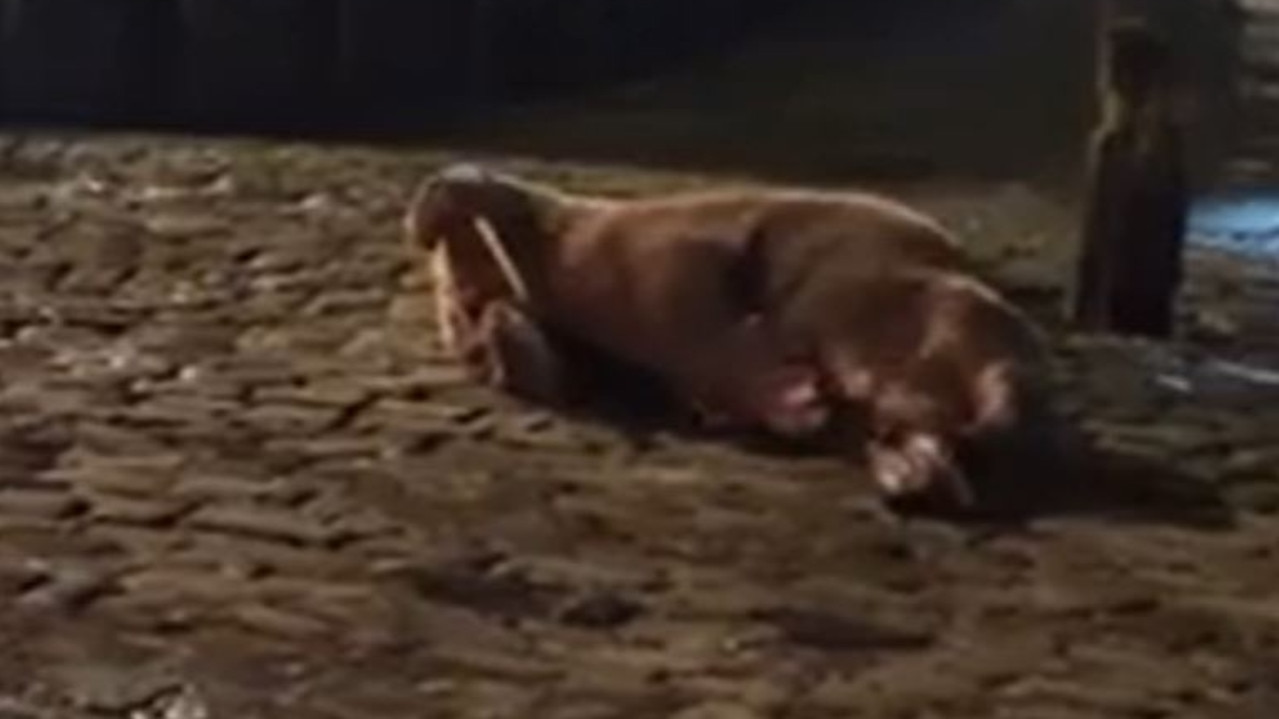 New Year's Eve fireworks cancelled because of masturbating walrus
Thor the walrus put on an X-rated show of his own — after his arrival put an end to a town's New Year's Eve fireworks display.
As huge crowds gathered to see the Arctic mammal lounging at a harbour, council officials axed the light show so he was not disturbed.
But parents had to cover their children's eyes when the two-ton beast appeared to perform a solo sex act on the slipway on Saturday.
Footage of Thor's un-family friendly performance in Scarborough, North Yorks, went viral on social media.
One wag joked: "Walrus misunderstood 'Are you coming to Scarborough fair'?"
Another posted: "David Attenborough missed that in Blue Planet."
Experts reckon Thor is the same walrus spotted on a beach in Calshot, Hampshire, in December and is stopping to rest on a journey back to colder waters.
He was also seen on coastlines in the Netherlands and Dieppe and Brittany in France recently.
In Scarborough, an animal care team from the Sea Life aquarium, along with the RSPCA and Marine Life Rescue, was monitoring Thor, who arrived on Friday.
An aquarium spokesman said: "Please do not worry — he appears well and is just taking a well-deserved rest after his long adventure. Be respectful of his rest and try not to disturb him."
And the once-in-a-lifetime visit delighted Thor fans in the resort.
Richard Coulson, 51, said: "It's amazing how much attention it's brought. It's the first time I've ever seen one. It's huge. You respect nature when you see something of that size. Its tusks are bigger than my arms."
And Stuart Ford, who runs the Sealife Safari boat tour agency, said: "I was going down to my boat and there it was on the slipway — magnificent. I think it's a once-in-a-lifetime in Scarborough to see."
Thor is thought to have left late on New Year's Eve.
This article was originally published by The Sun and reproduced with permission
Originally published as New Year's Eve fireworks cancelled because of masturbating walrus