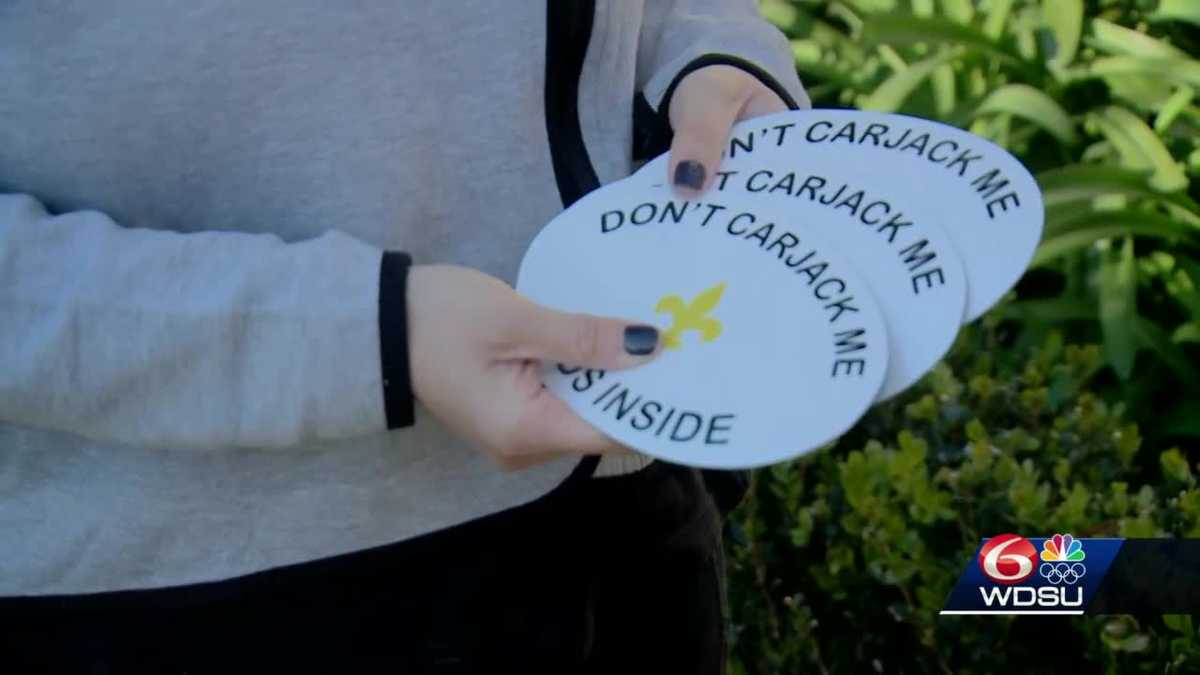 New Orleans mom's car magnet connects with concerned parents
Gabriela Barnetzer's message is sticking.The mother of four from Uptown New Orleans has created a magnet and stuck it to the back of her car. It reads: "Don't carjack me. Kids inside.""It takes a long time to get them in and our of carseats," she said of her kids. "With a gun to your head, I can't imagine having to go through something like that."Barnetzer originally made the magnets for herself and a few friends, in response to the city's recent surge in carjackings. But after she showed her Instagram followers the magnet, more parents began requesting them."I just think it's something people feel personal about and can't imagine or know what they would do," she said.So Barnetzer made more. She plans to sell them for $10 each. Proceeds will go to extracurricular programs in lower-income areas."The solution — I don't think it's just simply putting kids in jail or arresting them," she said. "If that happens, there's just going to be another group right behind them. I think it goes a lot deeper, and we need to talk about it."
NEW ORLEANS —
Gabriela Barnetzer's message is sticking.
The mother of four from Uptown New Orleans has created a magnet and stuck it to the back of her car. It reads: "Don't carjack me. Kids inside."
"It takes a long time to get them in and our of carseats," she said of her kids. "With a gun to your head, I can't imagine having to go through something like that."
Barnetzer originally made the magnets for herself and a few friends, in response to the city's recent surge in carjackings. But after she showed her Instagram followers the magnet, more parents began requesting them.
"I just think it's something people feel personal about and can't imagine or know what they would do," she said.
So Barnetzer made more. She plans to sell them for $10 each. Proceeds will go to extracurricular programs in lower-income areas.
"The solution — I don't think it's just simply putting kids in jail or arresting them," she said. "If that happens, there's just going to be another group right behind them. I think it goes a lot deeper, and we need to talk about it."