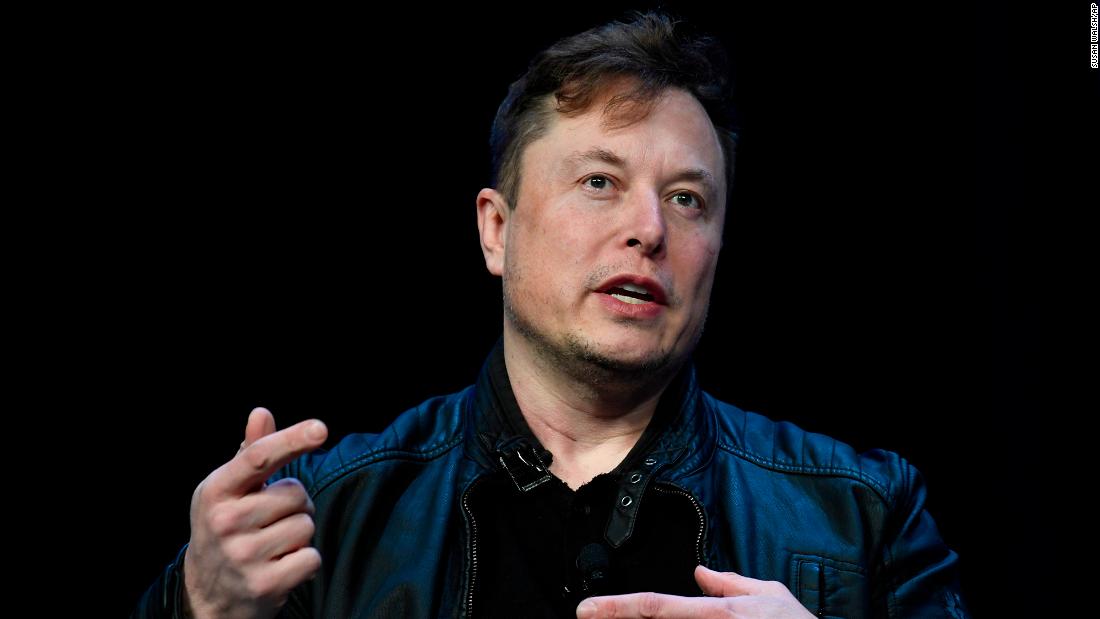 Elon Musk is a wild card who could make life difficult for Twitter's new CEO
These stunning developments put Twitter, a company that is certainly no stranger to corporate chaos, in uncharted waters. Suddenly, the world's richest man, who is known both for his ambitious and innovative spirit and for his erratic and trollish
behavior, has a powerful seat at the table. And he's coming on board just as Twitter's previously little-known (at least externally)
new chief executive
, Parag Agrawal, attempts to come out from the shadow of Jack Dorsey, the platform's founder and longtime public face. Dorsey, who handed over the CEO role in November and plans to exit Twitter's board in May, said this week Agrawal and Musk "will be an incredible team."
Almost immediately, the company was the subject of tremendous external speculation. This ranged from whether Musk — who'd previously suggested Twitter does not allow free enough speech and asked if a new, rival
platform was necessary — would upend the social network's content moderation policies, to whether he'd help
restore former President Donald Trump's account
. Inside the company, the
reaction
appeared to be
mixed
; some employees on Twitter appeared to question what his presence would mean for Twitter's health and safety work and raised concerns about insulting comments Musk has previously made on the platform, including about the trans community.
It's not clear exactly what Musk hopes to accomplish at Twitter. Unlike some who have served on the company's board over the years, Musk has a massive Twitter following and a deep understanding of the platform. Investors have already cheered the move, with Twitter's stock up nearly 19% since his stake in the company was revealed. But corporate governance experts and tech industry watchers say his unorthodox approach to joining the company could create complications for the company and its new chief executive.
"It almost seems the CEO was sort of demoted from handling strategic issues and now needs to consult not the chairman of the board, but a regular sitting director for advice on company strategy," said Jason Schloetzer, an associate professor at Georgetown University's McDonough School of Business.
Twitter declined to comment for this story.
A 'team' member to a new CEO
Musk may have been watching, too.
"It makes sense — the founder is stepping away and the CEO is pretty new, that's a good time for somebody to step in and try to effect some change," Schloetzer said. But, he said, "the way that that is evolving is different than the way it would normally evolve if there was an activist [investor] who was getting involved."
Even if all goes well and Agrawal and Musk are generally aligned on priorities, the latter's involvement and public statements could complicate Agrawal's role as CEO. In the public eye, and perhaps even internally, Musk could have the perception of being a shadow CEO of sorts. He could also potentially get credit for initiatives that were already underway under Agrawal's leadership.
It's also unclear what kind of working relationship Musk, who once tweeted a meme that equated Agrawal to former Soviet leader Joseph Stalin, will have with the CEO. With his tweet about forming an "incredible team," Dorsey on Tuesday raised questions about whether Musk would be directly involved in strategic operational decisions — an unusual role for a board member. Board members also typically act as a collective, rather than unilaterally, as advisers to executives, according to William Klepper, a management professor at Columbia Business School.
Twitter in a statement this week tried to clarify that its board members do not make decisions about the platform's rules or policies. "As always, our Board plays an important advisory and feedback role across the entirety of our service," Twitter spokesperson Adrian Zamora said. "Our day to day operations and decisions are made by Twitter management and employees."
An activist investor?
If Musk is attempting to play the role of an activist investor, he's going about it in an unusual way.
The Monday disclosure of his more than 9% ownership stake in Twitter came in the form of a Schedule 13G filing with the Securities and Exchange Commission, a form used for passive investors who don't plan to push for changes at a company. That seemed to contradict his previous calls for changes at Twitter.
Then on Tuesday, Twitter announced that Musk would be joining the board, Agrawal said the company had been in talks with Musk for "weeks," and Musk said he looked forward to making "significant improvements" to the platform. Later that day, Musk filed the more detailed 13D form required of active investors.
Musk's approach has also differed from that of a typical activist investor, who would normally announce their intention to make changes at a company publicly, and lay out a clear argument for why a company is undervalued and a strategy for how to improve its financial trajectory.
If Musk's desire was, for example, to decentralize the platform (essentially, make it possible for other developers to build on top of it), as he has suggested, he might have laid out an estimate of what that change would be worth to the company. "You know, maybe all that has already occurred, but it hasn't been laid out that way in the discussion so far," Schlotzer said.
Still, analysts have pointed to the potential for Musk's influence at the company to be valuable. Musk is "clearly gifted when it comes to being able to come up with solutions for very big challenges," D.A. Davidson analyst Tom Forte said.
Transitioning onto the board
Musk has mostly served on the boards of his own companies, although he is also a director on the board of media conglomerate Endeavor and served on the board of solar installation company SolarCity Corporation before it was acquired by Tesla.
Once Musk has officially joined the Twitter board, the normal expectation would be that he bring his advice and suggestions for the platform to the management team privately, rather than sharing them on Twitter as he has done in the past, especially as he learns proprietary information about the company, Klepper said.
"He can recommend that management, the CEO and leadership team, take a different strategic view of the company than they currently are, and in many ways that could be a positive thing," Klepper said. But if "he starts saying things outside the boardroom that should stay inside the boardroom … and let's say the stock for one reason or another tanks as a result of that, the whole board is subject to his error."
In naming him to the board for two years, Twitter got Musk to agree not to buy up more than 14.9% of its shares — which would give him an even more powerful hold over the company — while serving as a board member, but there's no guarantee that won't change once his term is over. On the other hand, it could be a problem for Twitter's stock if Musk, who has a history of being able to prompt wild swings in the prices of assets he tweets about, decides to dump his stake in the company for any reason.
If things go sideways, it could reflect badly on Agrawal, Klepper said, potentially putting a stain on his leadership early in his tenure. "While Elon brings many good things to Twitter, he also brings some baggage," Forte said.