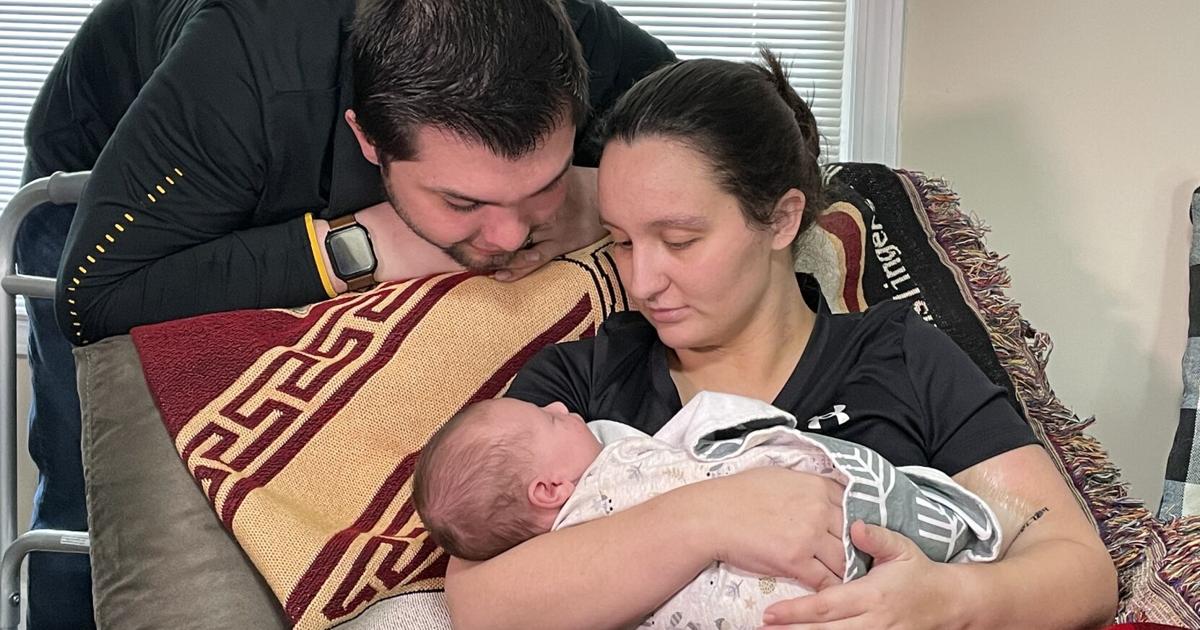 Doctors call Mayfield mom a 'miracle' after surviving a near deadly battle with covid, emergency birth | News
She went into the emergency room because of complications with her pregnancy and she woke up days later, alone in a hospital room, no longer pregnant unable to breath properly on her own.
This is the story of a 25 year old Mayfield mother who would later learn she was also infected with COVID.
Leah Moyer shared her incredible story with Local 6. She described how it all began. 
"I noticed the baby wasn't moving," said Leah. 
She says it's still difficult emotionally to talk about and difficult to recall. December 28th, the day she went to the ER, worried about her unborn baby boy.
"That is about the last thing I remember is them saying I was gonna need a C-section," she said.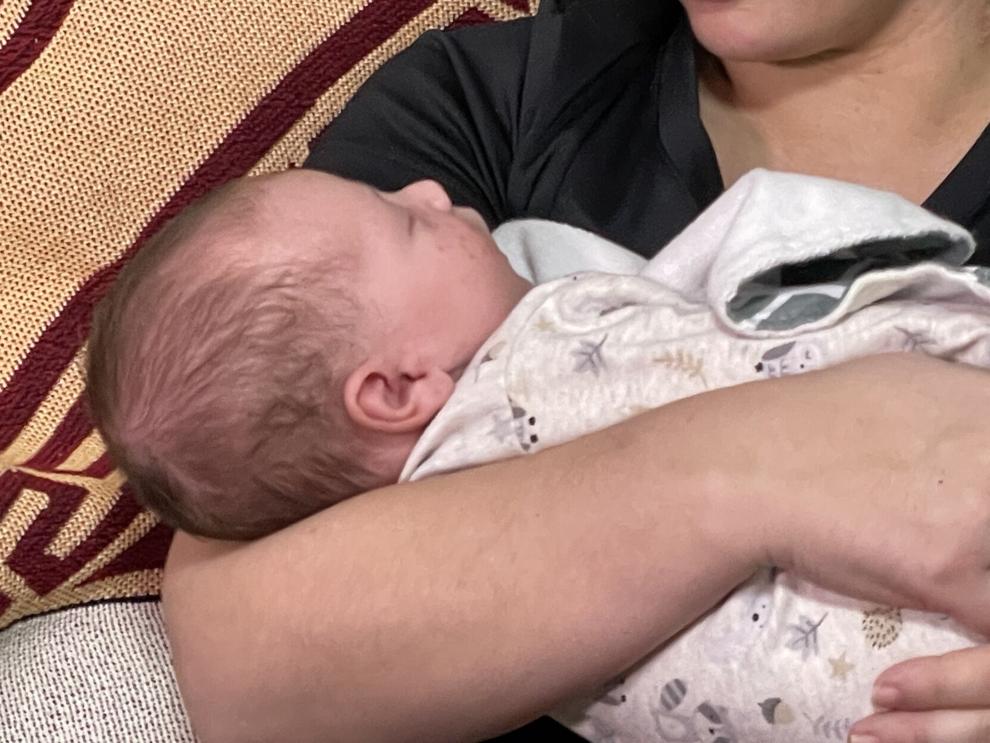 From there tense moments would follow for doctors and her family, moments Leah does not remember. Those moments would stretch into to three weeks.
"It's crazy," she said. "I have a little anxiety about not remembering."
In the course of the action, doctors learned Leah had COVID. After the C-section, she went rapidly downhill. It turned out she was fighting both COVID and pneumonia. Doctors doctors gave her one percent chance to live. But no one was giving up. 
Members of her church gathered to pray outside the hospital and doctors at Baptist Health Paducah tried everything to bring her back. Eventually the decided to take measures beyond a ventilator. Doctors brought in an ECMO (extracorporeal membrane oxygenation) machine to try and save her life.
"It's a machine that takes the blood out of the body and does the work of the lungs and then put the blood back in," said Dr. Austin Ward. 
Dr. Ward says they were counting on the ECMO to work.
"Without the ECMO I don't think she would have made it." said Dr. Ward. 
Perhaps a combination of the power of faith and modern medicine, Leah's husband Sean remembers the moment he heard positive news.
"He called and he was like 'I have no explanation for you but she's breathing on her own, she's not using the ECMO anymore,'" said Sean Moyer, Leah's husband. 
Twenty-one days after she went into a medically induced coma Leah woke up in a hospital room, scared, alone, hooked up to machines, pregnancy belly gone. 
"I wanted to know where he was that was my first concern," she said of baby Brooks. "I didn't realize it had been that long and I was by myself."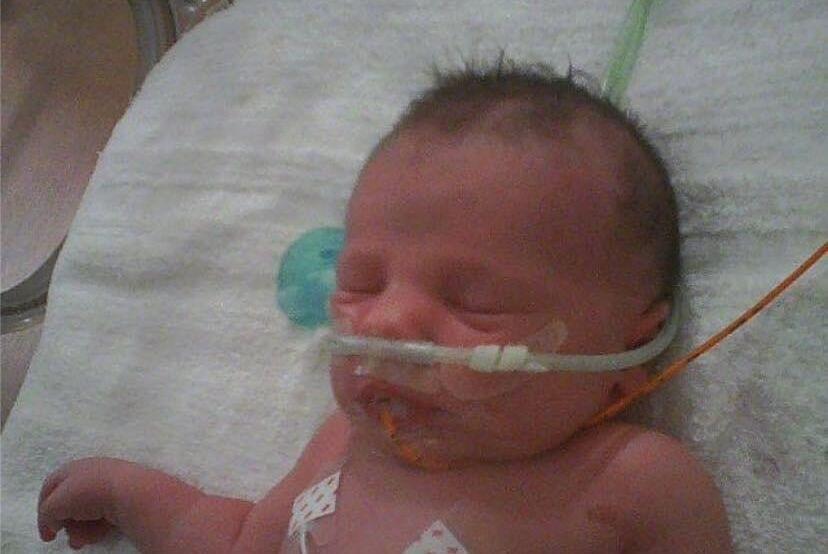 A few days after that she would finally touch baby brooks for the first time.
"Dr. Ward told her, he's like 'Look you missed out on his first little bit of his life but you're going to be here for his whole life, you have a long way to go with him," said Sean. 
"I think he's perfect," Leah said of baby Brooks. 
While brooks is indeed perfectly healthy Leah still struggles but she should make a full recovery in about six months. 
When she left the hospital in late January, the staff at Baptist Health Paducah gave her quite a send off. 
"They said it did a lot of good to have a good outcome for once," said Leah. She said during her stay at the hospital she knew many others with COVID did not survive. "There was a lot of very cheerful nurses whenever I left Friday. I was very emotional. I am very grateful."
Leah was unvaccinated due to a pre-existing condition. She believes every mother has to do what's best for them.
Doctors believe her case of COVID may have been so severe due to all of the stress on her body and issues combined with pregnancy and pneumonia. 
Baby Brooks was not born with the virus. He did have to spend tome in the NICU. The ECMO machine is only available in west Kentucky at Baptist Health Paducah. Leah says she is eternally grateful for all the doctors and nurses who played a part in saving her life.